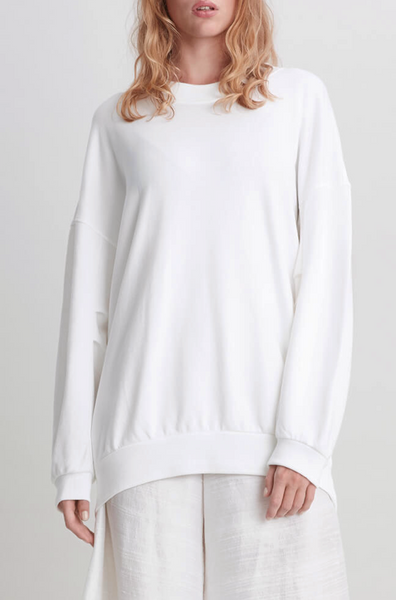 Ores
Lux oversized jersey white
The perfect sweater is super soft, organic, oversize and with nice details. We're so happy that we finally found it !
This cool sweater is made of extra fine jersey quality with silk. It is smooth and soft with a clean look. The fit is relaxed. It has dropped shoulders and longer back. Small pleats at sleeve and side seam, gives a shaped silhouette. It has a rib ending at neckline, bottom hem and sleeve.
We choose this quality because it is eco- friendly and natural and bio- degradable. This textile is breathable, beautiful and super soft with a lustrous, luxurious feeling.
Available in black, white and stone
About the designer: ORES create collections with sustainable qualities and exclusive touch. The whole process from fiber to garment is ethically made and without any hazardous chemicals. The Lux Jersey sweater has ORES signature design, it is sustainable, chemical free and mindfully fitted.