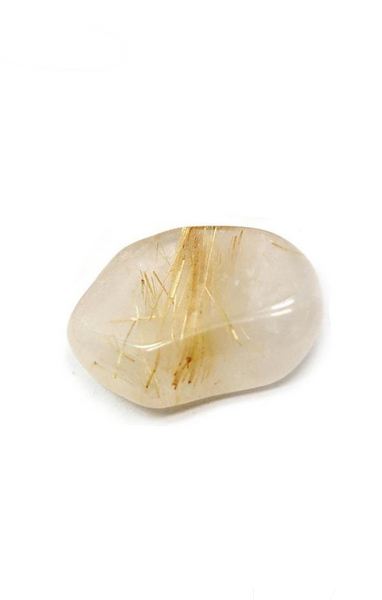 Kacha
Ethically mined Rutilated Quartz
Ethically mined Rutilated Quartz


Rutilated quartz intensifies the power of the quartz crystal. It combines the qualities of quartz with those of rutile and sagenite. Rutile, when found within another crystalline form, brings strength with love, ease in transition, and growth in all avenues of one's development, calm, reason, and order. Rutile is used for healing and balancing the aura via repelling negative energy. It assists one in getting to the root of a problem. It is a stone for stabilizing relationships, marriages, mental processes, and emotional and physical imbalances. Sagenite is a "stone of wisdom". It provides acute mental discernment and enhancement of the practical side of one's nature. It removes "muddy" areas from the aura.
Size: Approx. 20mm
Chakra: All. Particulary Solar plexus and up to Crown

Starsign: Particularly helpful for Taurus, Gemini and Leos

Note! Due to the nature of crystals, all tumble stones will vary slightly in shape, size, colour and pattern. These products are not intended to diagnose, treat, cure or prevent any disease. The results are the sole responsibility of the wearer.