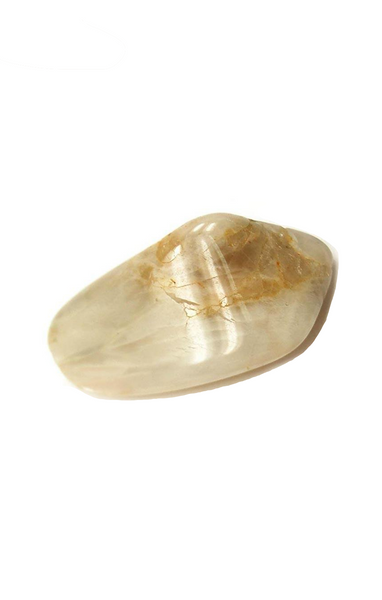 Kacha
Ethically mined Moon Stone
The energy of Moonstone is balancing, introspective, reflective, and lunar. This is a stone for hoping, wishing and new beginnings. It brings flashes of insight: understanding via intuition and emotional "thoughts", rather than through intellectual reasoning. Moonstone helps one to recognize and make peace with the changing cycles of life and assists one in the total fulfilment of one's destiny. Moonstone can be used to alleviate emotional tension and to enhance the positive attributes of creativity and self-expression.

Size: Approx. 15mm

Charka: Third eye & Solar plexus

Starsign: Cancer, Libra, Scorpio

Note! Due to the nature of crystals, all tumble stones will vary slightly in shape, size, colour and pattern. These products are not intended to diagnose, treat, cure or prevent any disease. The results are the sole responsibility of the wearer.