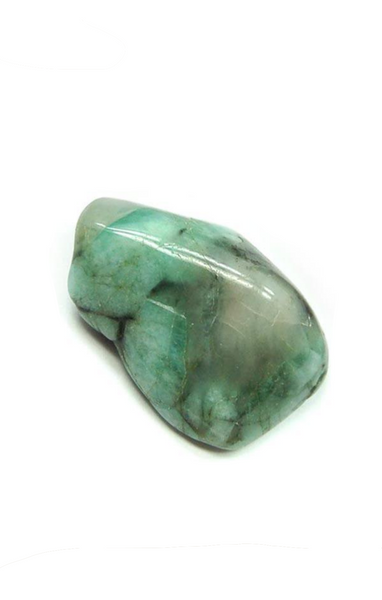 Kacha
Ethically mined Emeralds
Ethically mined Emerald.

One of the best heart chakra stones, to balance and heal.

Emerald is known as the "stone of successful love". It is said to provide for domestic bliss and to instil both sensitivity and loyalty. It can be used to open, activate and stimulate the heart chakra. It is a stone to bring harmony to all areas of one's life.
Size: Approx. 25mm
Chakra: Heart
Starsign: Cancer
Note! Due to the nature of crystals, all tumble stones will vary slightly in shape, size, colour and pattern. These products are not intended to diagnose, treat, cure or prevent any disease. The results are the sole responsibility of the wearer.