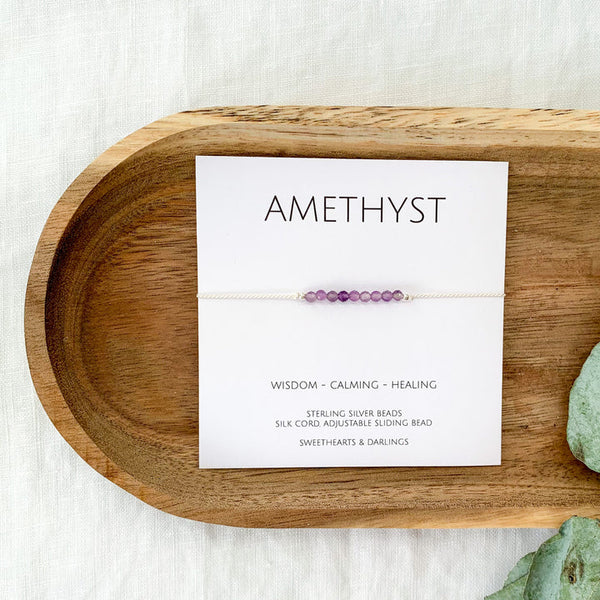 sweethearts
Amethyst Silk Bracelet
WISDOM - CALMING - HEALING
This is truly a perfect gift to someone beloved or why not indulge yourself with some crystal magic. As the bracelet is tied around your wrist be sure to make an incredible wish. When the string wears through or breaks, your wish is released, and it is believed that yours will come true.
Composition: This stunning moonstone bracelet comes on delicate silk cord ( measures approximately 24cm) accented with sliding Sterling Silver beads.
Designed and handcrafted in UK.
Note! All information about the metaphysical properties of the crystals is for reference only. It is a combination of research on how the gemstones have been used by different cultures today and throughout history. We do not recommend using crystals as a substitute for conventional medical or psychological treatment and do not claim they cure or heal medical conditions. Please always listen to the advice of your medical professional.These products are not intended to diagnose, treat, cure or prevent any disease. The results are the sole responsibility of the wearer